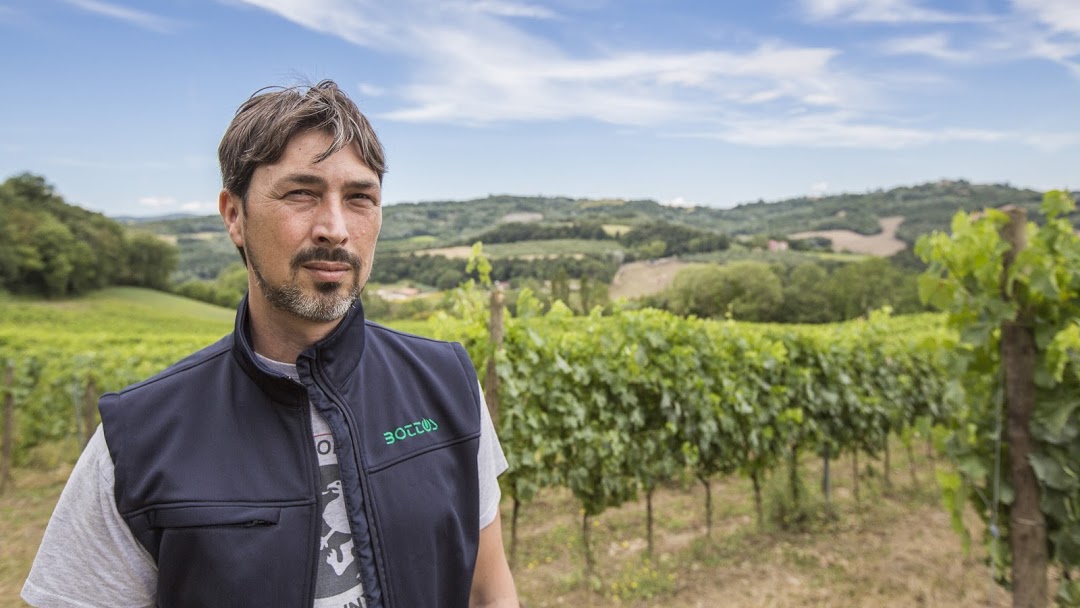 BACKGROUND

Leonardo Bussoletti acquired the vineyard from his family in 2009. The 7 hectares under vine are planted with Trebbiano, Grechetto and Ciliegiolo with Ciliegiolo making up 70%. Leonardo worked with the University of Milan to recognize over 30 clones of Ciliegiolo. His vineyards are home to over 20 as he works to select the best suited for the wines he creates.
THE CELLAR
The revival of Ciliegiolo di Narni began in the early 2000s. It is now known that the varietal dates back almost 700 years in the region of Umbria. There are currently 11 producers in the DOC, with Leonardo residing as their president. It has been found that Ciliegiolo is closely related to Sangiovese. Two separate tests came out with one deciding it was a parent to Sangiovese and the other test finding it an offspring. More to come in the future on that I'm sure. Either way the grape has taken a back seat to Sangiovese as it was predominately blended in with Chianti and other Tuscan wines. Many producers had torn out their Ciliegiolo to plant French and other blending varietals that were easier to grow. That is until now. In recent years there have been more new plantings of Ciliegiolo than those being removed.
Ciliegiolo from Umbria is a leaner grape with more finesse than its Tuscan counterpart. This gives the wines a fresher and brighter drinkability. The softer tannin structure and lighter acidity make creating an ageable wine difficult. Leonardo is working on selecting the best clones and planting sites to create wine with great ageability (Radice & Brecciaro).